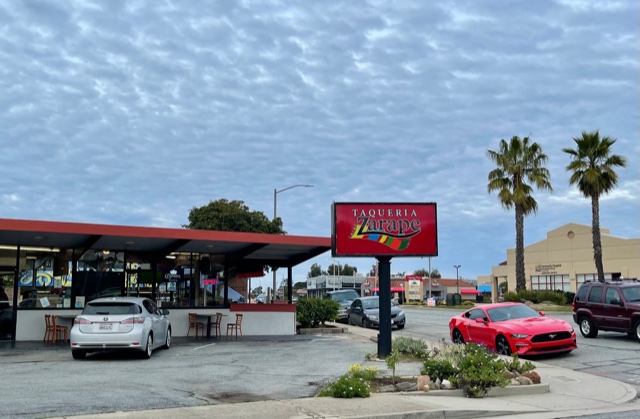 Place: Taqueria Zarape
Category: Mexican
Website: http://taqueriazarape.com/
Yelp: https://yelp.to/T86mL63Fvdb
Location: 1107 Fremont Blvd. Seaside, CA 93955
Date of visit: 2021 January 31
On Sunday, January 31, 2021 I went to Taqueria Zarape for the first time. I really have no excuse for not getting to this place before because it has always been on my list since I moved to the area. The old time drive-up style building is very inviting. I think the main reason I haven't been here before is I tend to acquire my tacos from food truck so had no need to go get a taco elsewhere.
While we are once again allowed to dine outside in Monterey and Taqueria Zarape had a few tables set up, I decided to get my food to go. I ordered a taco and enchilada combination platter for $9.99 before tax.. The combination platter came with beans and rice as well as some salsa and chips. I noticed that they have a salsa bar which was obviously closed due to the current circumstances. However, I'm intrigued.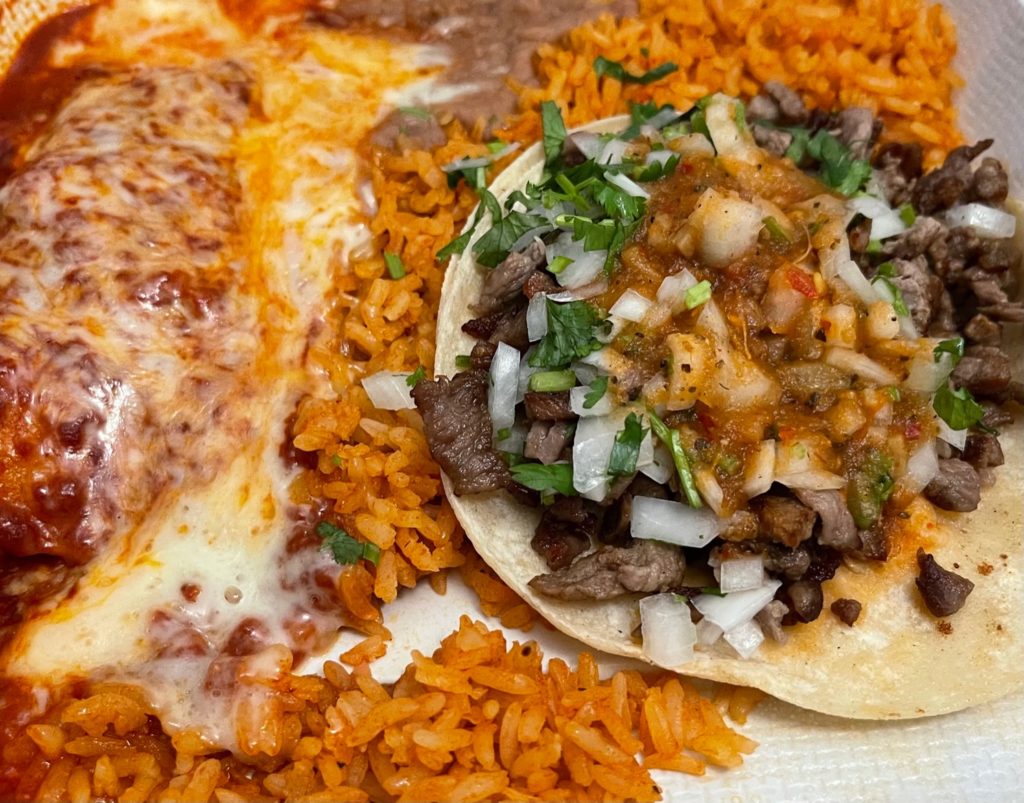 Taqueria Zarape has a wide range of meat options. For the more adventurous readers choices include beef tripe, beef tongue, and pig stomach. I was not that adventurous and got a carne asada (beef steak) taco and a carnitas (shredded pork) enchilada. They also have a couple of chicken options, a couple of other pork options, and chorizo.
The taco was pretty big. The carne asada filling and the toppings were delicious. The enchilada was also a good size. The carnitas inside was cooked perfectly and the enchilada sauce was tasty. I really enjoyed both and don't know which one I liked better. The chips, beans and rice filled out the meal nicely. They all tasted good and between all the food I was fill by the time.
As usual it is hard to judge customer service when getting take out but I definitely have no complaints. The staff was friendly and there was no delay in getting my food. Instead of ordering ahead, I ordered when I arrived. It did not take them very long before my food was ready—I was actually surprised it was ready so soon!
I definitely will be bag to try some of their other foods and different meat choices. I doubt I'll be adventurous enough to try the pig stomach or the beef tripe but perhaps I'll give the beef tongue a try. I also noticed they have some breakfast platter and breakfast burritos for reasonable prices. I really haven't found many breakfast places I like in Monterey. There are some places that have great food but they are not all that cheap. Perhaps Taqueria Zarape's breakfast offerings will fill that void for me.