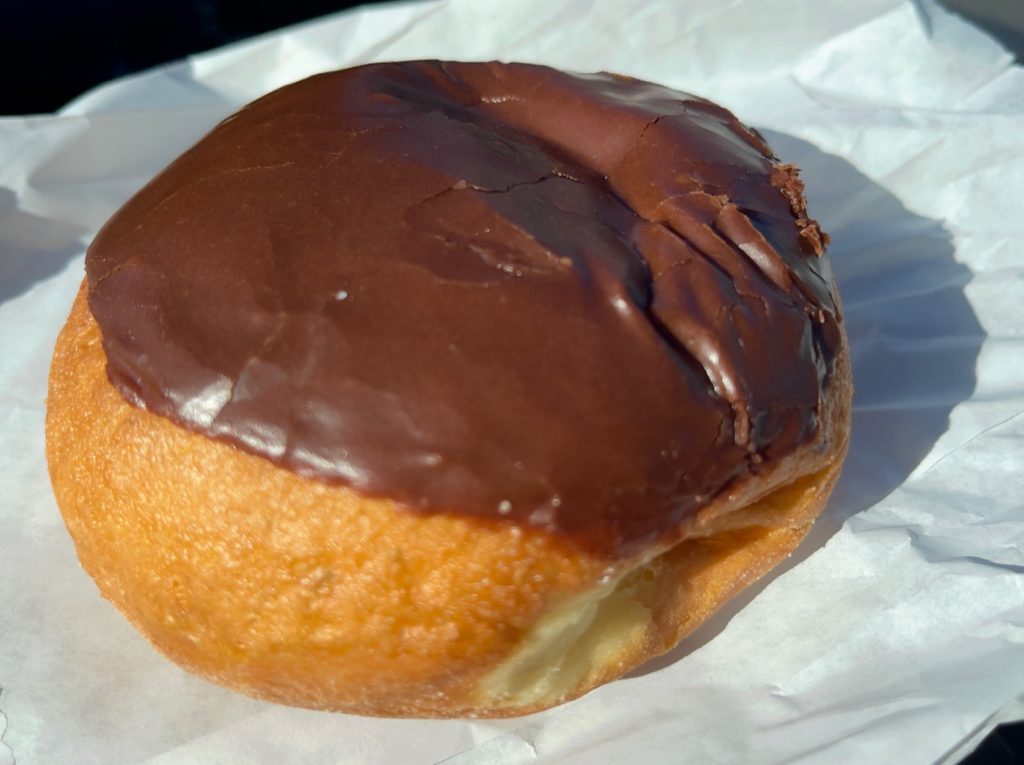 Place: Marina Donuts & Bagels
Category: Breakfast
Website: n/a
Yelp: https://www.yelp.com/biz/marina-donuts-and-bagels-marina
Location: 266 Reservation Rd Marina, CA 93933
Date of visit: 2021 January 9
On Saturday, January 9, 2021 I went to Marina Donuts & Bagels for coffee and, shockingly, a donut and a bagel. I have to admit to being skeptical about the bagels when I saw the sign and decided to give the place a try because outside of Montreal, Ottawa, and New Jersey/New York I have not really found many good bagels. I had a little higher expectations for the donut because there are good donuts here in California.
I decided to sample a donut and a bagel to see how much I liked their namesake products. I went with a Boston cream donut and a buttered toasted poppy seed bagel. I also got a coffee. The coffee was better than expected but it wasn't like going to a fancy independent coffee shop but it definitely could compete with chain coffee shops as far as flavor.
The Boston cream donut was stuffed full a lot of Boston cream—much more than you normally get. The cream was very tasty as was the donut itself. The chocolate frosting was also delicious. It definitely tanks with the best Boston cream donuts I have ever had and would highly recommend it. As with most (all?) donut shops they had plenty of other choices so perhaps I'll try a different kind when I return but it will be very hard to pass up their Boston cream donut.
As you can see in the photo, they are not at all stingy with the poppy seeds. Do not get this bagel if you do not love them! As I said I was skeptical going in due to the fact I never had anything better than a satisfactory bagel in California. I am no longer a skeptic! The bagel was good enough that it could have been a New Jersey bagel! (Not a Montreal or Ottawa bagel, however because they are a bit different). I will definitely go back next time I am in the mood for a bagel.
They also had muffins and some other breakfast pastries and they sell bagel sandwiches. One pastry that caught my eye was the cinnamon roll but I wanted to stick
to the donut and bagel for the review. I also noticed they had a bagel hot dog. I might try that next time as a hot dog stuffed in one of their bagels must be good.
The process of ordering and getting my food was fast and friendly but seemed a bit chaotic to me with multiple people behind the counter taking parts of my order. While it seemed chaotic to me, the chaos did not cause a delay or any other issues with my order; it was efficient and it did not take very long to get my items. I guess everyone that worked in their just jumped in to serve people as quickly as they could as the place was quite busy. They obviously understand the chaos much better than me as a first-time customer!
As you probably guessed from the review thus far, I will definitely be back. I'm actually thinking I could go for one of their bagels right now!