Place: Tita's Pupuseria
Category: Mexican, Salvadoran
Website: http://places.singleplatform.com/titas-pupuseria/menu
Yelp: https://www.yelp.com/biz/titas-pupuseria-buttonwillow
Location: 20645 Tracy Ave Buttonwillow, CA 93206
Date of visit: 2021 February 20
On the evening of Saturday, February 20 I was driving home from Bakersfield and wanted to grab a bite to eat. I took exit 257 off of I-5 to find something. This exit, besides having a few gas stations with cheap gas, has a TA truck stop, various fast food restaurants, a Starbucks, and some local restaurants. One of them is Willow Ranch which has great breakfasts and other food. However, instead of going there or one the fast food places (despite the temptation of a Shamrock shake), I decided to pull over where there were two food trucks. Only one of the two was open and that turned out to be Tita's Pupuseria.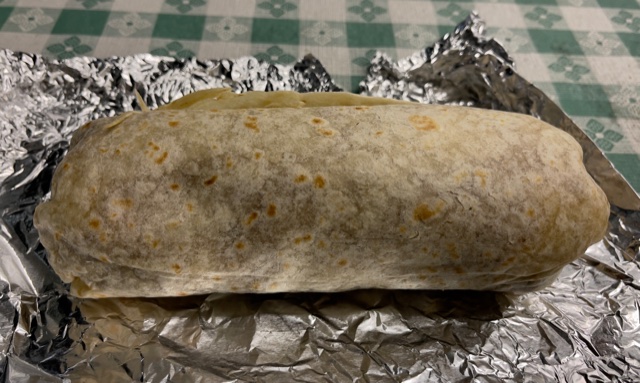 On Yelp Tita's is listed as having Mexican and Salvadoran food. I was originally going to get tacos but I saw a gentleman with a huge burrito sitting at a picnic table so I changed my mind and ordered an asada (beef) burrito. The burrito included meat, rice, cilantro, and lettuce. I went with beef because carnitas (pork) was two dollars more for some reason. The asada burrito one was quite good and I'd get it again but next time I might try the carnitas (or perhaps some other option).
Since I recently wrote about another burrito I got in King City one might ask which was better. I' d say they were different. I can see some people liking Tita's better but for me, I liked Tacos La Potranca De Jalisco. That said Tita's was really good and better than your run of the mill burrito. If I want a quick meal while driving past Buttonwillow I would definitely stop there before the Taco Bell down the street and I recommend you do the same.