Place: La Papa Baked Potatoes & Roasted Corn food truck
Category: Food Truck
Website: https://www.facebook.com/La-Papa-Baked-Potatoes-Roasted-Corn-106680274139511/
Yelp: https://www.yelp.com/biz/la-papa-baked-potatoes-and-roasted-corn-salinas
Location: Mobile, Sand City, CA 93955
Date of visit: 2021 March 3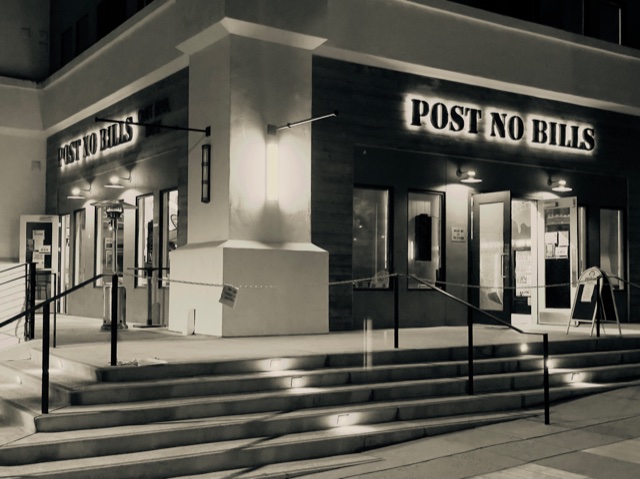 On Wednesday, March 3, 2021 I went to Post No Bills Craft Beer House in Sand City but this is not a review of the best beer bar in the area. If you haven't been to Post No Bills and you like beer, you should check it out. They have a nice selection of beer on tap (including almost always a quality German beer) and a good bottle selection. They also usually have a cider on tap if you are gluten free. While they do not sell hard liquor, I believe they also have wine.
Before the pandemic Post No Bills would often, but not always, have a food truck parked out front because they don't have a kitchen. You could also bring your own food. However, with the current restrictions requiring them to sell food if they want to be open for anything besides to-go, they need to have a food truck in order to serve beer for the patio. One thing that is nice is they have a variety of food trucks and not the same one every day. I don't think any of them have been bad, but of course it always depends what kind of mood you are in which ones are better.
On this day, they had a new-to-them food truck: La Papa Baked Potatoes & Roasted Corn. I have never had food from this food truck elsewhere so I decided to give it a try: after all I am a big fan of baked potatoes. I should state for the record, this food truck was not an actual truck, but an oven on a trailer and a tent but I consider any mobile food option that is not a hot dog cart a food truck for purposes of Ed's Eats.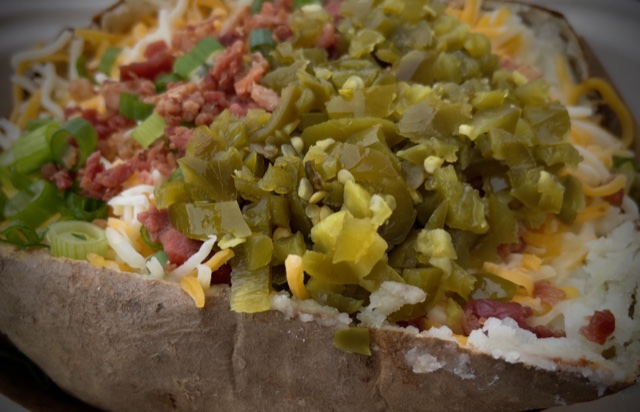 I got the standard potato which comes with sour cream, cheese, bacon bits, spring onion, and pickled jalapenos. I got mine without sour cream for the simple reason that I do not like sour cream. The potato itself was perfectly done. I expected a really good potato because you can't expect to make any money with a baked potato food truck if you can't make a good baked potato. However it exceed expectations. It was almost creamy inside. I am not sure what their trick is but if you like baked potatoes you will enjoy it.
The toppings were tasty and they put a good amount of them on the potato. They also offer meat on top of the potatoes for an added price. I believe they had both asada (beef) and carnitas (pork). I think if you are hungry you should go with one of these. While I didn't try either, they looked good and of course, would be more filling than the regular offering. I didn't try the corn so I can't comment on that but I heard the roasted corn was also very good.
Service was quick and friendly and I'd say the price was fair: maybe not a bargain but definitely reasonable for what they offered. I think next time I partake one of La Papa Baked Potatoes & Roasted Corn's offerings I'll try one with meat on it because as I mentioned above they looked really good. As I said above, definitely check them out if like baked potatoes.