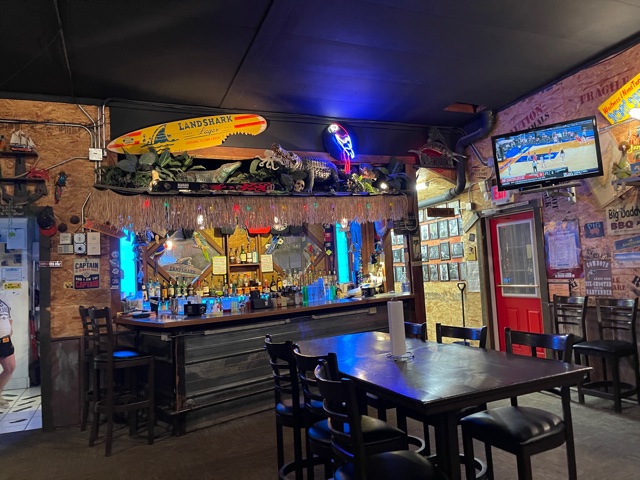 Place: JW Snack's Gulf Coast Bar & Grill
Category: Road Food, BBQ, Seafood, Southern
Website: n/a
Yelp: https://www.yelp.com/biz/jw-snacks-gulf-coast-bar-and-grill-craig
Location: 210 E Victory Way Craig, CO 81625
Date of visit: 2021 April 8
On April 8 I decided to spend the night in Craig, Colorado. After evaluating my options for dinner I ended up at JW Gulf Coast Snack Bar & Grill. I expected it to be more of a pub with food but it turned out to be more of a local casual food style restaurant (think TGI Fridays or Applebee's but smaller and more unique with better food). That said, part of me wonders if the feel would've been different without COVID restrictions.
For an appetizer I got pork poppers. I am not sure I've seen these anyplace else. They were basically what I think most people would guess: deep fried battered pieces of pork. And as people that like pork and deep fried things would guess, they were amazing. If you ever find yourself in Craig and you eat pork, you must get them. You will not be disappointed!
The food genre at JW's was predominately southern. I decided to go with the blackened catfish but it was a tough choice because a lot of the menu items looked good. I choose the catfish because I used to eat it often when I lived in Alabama but you really don't see it in California much. The cook did a great job and I really enjoyed it. It wasn't as good as the best catfish I ate in Alabama but it could hold its own in the South and it really hit the spot. The sides I got were dirty rice and baked beans. The dirty rice was okay but nothing to write home about. The baked beans, however, were pretty good and I'd get them again.
As far as the service, it was great. The server had good timing and I was never looking for her nor did I ever feel she was
trying to rush me out the door. She and the other staff were also friendly. My only real complaint was the beer selection wasn't very good. They only had a couple of beers on tap and they were your typical American swill. The bottle selection wasn't great
either but I did end up getting a decent IPA. I guess the moral of the story is to go here for the food and not the beer.