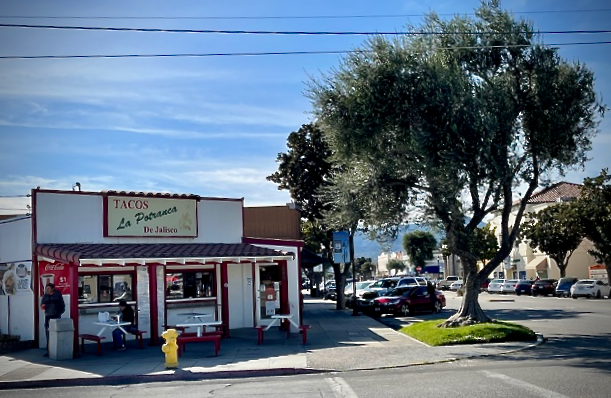 Place: Tacos La Potranca De Jalisco
Category: Mexican
Website: hhttps://www.tacoslapotrancadejalisco.com/
Yelp: https://www.yelp.com/biz/tacos-la-potranca-de-jalisco-king-city
Location: 201 Broadway St, King City, CA 93930
Date of visit: 2021 February 7
On the afternoon of Sunday, February 7, 2021 I found myself in King City, California after going backpacking. I was pretty hungry so I decided to stop at Tacos La Potranca De Jalisco for lunch. While there looked to be a number of good places for lunch in King City I chose this place because I liked that it was a walk-up window and there were some tables out front. After backpacking I was probably pretty smelly and was kind of warn out so this seemed like a good option.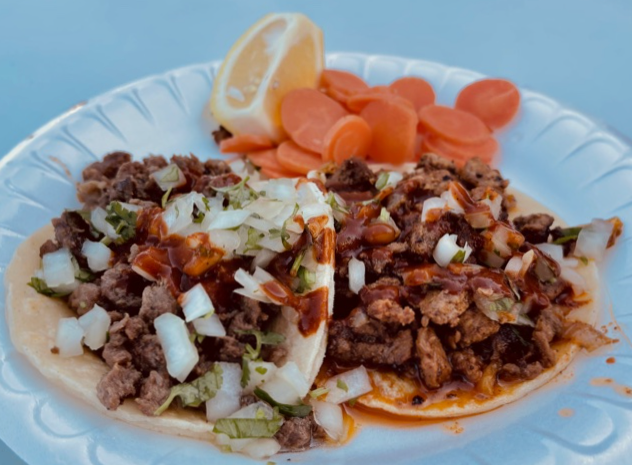 I ordered a burrito and two tacos for a total of $10.98 (including tax). Because it was the day of the big football game they had a special were they were also giving customers a free fountain drink. You might think at first glance that $10.98 is not very cheap, but if you saw the size of the burrito and the tacos you would know that it was enough food to feed two people. The burrito, especially, was huge!
Tacos La Potranca De Jalisco offers a wide range of meat choices as well as vegetarian options. While I didn't go for a vegetarian option, a person behind me in line did and she said it was really good. I went with an asada (beef) and a pastor (bar-b-que pork) taco. The burrito I ordered was filled with carnitas (shredded pork), rice, beans, onions, cilantro, and salsa. Other meat options include pollo (chicken), lengua (beef tongue), cabeza (beef head), tripas (beef intestines).
As I already mentioned the tacos and burrito were huge. They were also delicious! I think they may have been the best I've ever had. If not, they were right up there. All three meat options I tried were great. It is hard to a favorite but I'd probably say I liked the pastor pork the best of the three. The food was also served with pickled carrots which were really good as well. I almost was going to ask if they would sell me a container of the carrots to bring home.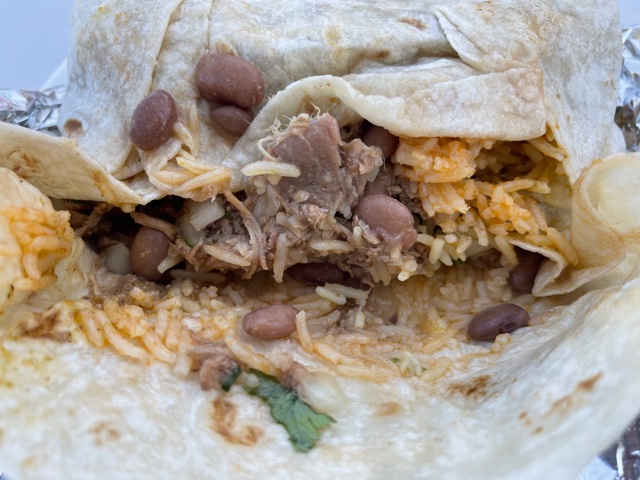 Although I don't find myself in or near King City often, I will definitely go to Tacos La Potranca De Jalisco again. I probably won't get a burrito and two tacos though because it was too much food. I was stuffed after eating them. Would I suggest someone to drive an hour from the city City of Monterey just to go to Tacos La Potranca De Jalisco? No, that would be silly considering he number of places to get tacos nearby. However, if you are ever driving past King City on 101 and want to get something to eat, I highly suggest you give it a try.