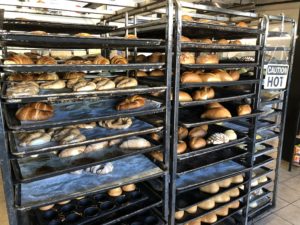 Place: Lupita's Bakery
Category: Mexican, Bakery
Website: https://www.lupitasbaking.com/
Yelp: https://www.yelp.com/biz/lupitas-bakery-seaside-2
Location: 1048 Broadway Ave., Seaside, CA 93955
Date of visit: 2020 November 22
I wanted to get some rolls so I decided to check out a new-to-me bakery. The choice was Lupita's Bakery in Seaside, California. It is one of a number of Mexican bakeries in the vicinity and, like most of the others, besides having baked goods they also have "fast" Mexican food including tacos, tamales, burritos, and gorditas. They also have breakfast offerings for a reasonable price. I can't speak for these any of these dishes as I only tried the baked goods.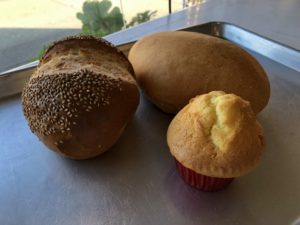 I purchased two rolls and a corn muffin for a total of $1.70 which I felt was a good deal. The corn muffin was a little sweet for my taste but otherwise was very good. It was the size of a normal cupcake and not a huge muffin like you get elsewhere but priced accordingly. Get two if you're hungry! I should note that I do not have much of a sweet tooth and tend to not like things as sweet as others so do not take the sweetness as a criticism but more as an observation. If you like your corn muffins sweet, I don't think you will be disappointed The texture was just about perfect and the muffin had a nice corn taste to it.
I think the rolls were slightly above average for the bakeries around here. I like a little more crunch in the crust and a bit more fluffiness inside. However, I've come to realize something as delicious as a New Jersey hard roll is not something I can get away from New Jersey (well, maybe I can in the Czech Republic or Germany, but I digress). Oh well, the search continues but as I said these weren't bad and I'd get rolls from Lupita's again.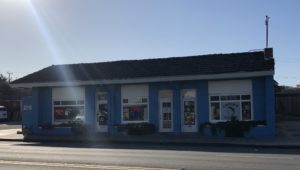 The variety of breads and pastries are not as huge as some other places but they still have a good selection. Apparently they switch up the bakery offerings so you may not see all of the same choices every time you go.
Since I just picked out my baked goods and took them to the counter I can't really say much about the customer service but the person that checked me out was friendly and quickly rung me up.
I would definitely go back to Lupita's Bakery. Next time maybe I'll go there for lunch or dinner and try some of their food offerings.